Siemens Micromaster – Masterdrive Sales and Repairs
We are suppliers of Siemens Micromaster – Masterdrive Sales and Repairs.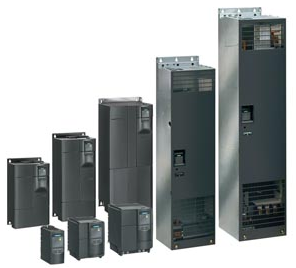 We stock AC drives and vector controllers from Siemen's Masterdrive and Micromaster series, both new and refurbished at heavily discounted prices. A lot of these drives have now been made obsolete by Siemens and are no longer available from them.
In addition we also supply lots of spares and ancillaries, such as keypads, filters, reactors, brake resistors and so on.
Furthermore, we are also able to repair them to OEM standards at very competitive prices.
With Pro Servo you can always expect technical competence, quality workmanship, friendly service and competitive prices.
YOUR PART IS IN STOCK
Pro-Servo gives you the all-round great deal on Siemens Micromaster – Masterdrive, because not only do we give you significant discounts on the list prices even on new items, but we can also deliver them to you in a matter of days, whereas the OEM often offers them on a 4-6 weeks lead time.
EXCHANGE OPTION
If you have a repairable faulty unit, we can often offer you a service exchange, in other words the exchange of your faulty unit with a working, refurbished and fully tested one, with even greater savings.
OEM STANDARD REPAIRS
We offer Siemens Micromaster – Masterdrive repairs, carried out to OEM standards with full functional test. The parts are not only repaired but fully refurbished, to give you a repaired item with a new lease of life.
COMPETITIVE PRICING
As well as being technically excellent, our Siemens Micromaster – Masterdrive repair services are very well priced as we consistently beat the OEM on price, whilst delivering the same level of quality.
OUR SIEMENS MICROMASTER AND MASTERDRIVE REPAIR & REFURBISHMENT SERVICE:
| Repair Services and Capabilities: | Refurbishment Services & Capabilities: |
| --- | --- |
| Full Functional Closed Loop Testing | Ultrasound Cleaning |
| Board Level Repairs | Firmware Upgrades |
| Large in-house availability of replacement ICCs, boards, screens, fans, encoders, etc. | Large in-house stock of consumable components such as bearings, brushes, capacitors, etc. |
| Motor Rewind | Replacement of End of life components |
| Motor Re-Magnetisation | |
| Software Backup | |
| Encoder Realignment | |
The following is a list of Siemens  Micromaster – Masterdrive references that we either stock or repair (or both).
If you would like more information on a particular item please send us an enquiry:
| | |
| --- | --- |
|  6SE6420-2AB11-2AA1 | MicroMaster 420 0.12KW,200-240V,1A |
|  6SE6420-2AB12-5AA1 | MicroMaster 420 0.25KW,200-240V,1A |
|  6SE6420-2AB13-7AA1 | MicroMaster 420 0.37KW,200-240V,1A |
|  6SE6420-2AB15-5AA1 | MicroMaster 420 0.55KW,200-240V,1A |
|  6SE6420-2AB17-5AA1 | MicroMaster 420 0.75KW,200-240V,1A |
|  6SE6420-2AB21-1BA1 | MicroMaster 420 1.1KW,200-240V,1AC |
|  6SE6420-2AB21-5BA1 | MicroMaster 420 1.5KW,200-240V,1AC |
|  6SE6420-2AB22-2BA1 | MicroMaster 420 2.2KW,200-240V,1AC |
|  6SE6420-2AB23-0CA1 | MicroMaster 420 3KW,200-240V,1AC,w |
|  6SE6420-2AC23-0CA1 | MicroMaster 420 3KW,200-240V,3AC,w |
|  6SE6420-2AC24-0CA1 | MicroMaster 420 4KW,200-240V,3AC,w |
|  6SE6420-2AC25-5CA1 | MicroMaster 420 5.5KW,200-240V,3AC |
|  6SE6420-2AD22-2BA1 | MicroMaster 420 2.2KW,380-480V,3AC |
|  6SE6420-2AD23-0BA1 | MicroMaster 420 3KW,380-480V,3AC,w |
|  6SE6420-2AD24-0BA1 | MicroMaster 420 4KW,380-480V,3AC,w |
|  6SE6420-2AD25-5CA1 | MicroMaster 420 5.5KW,380-480V,3AC |
|  6SE6420-2AD27-5CA1 | MicroMaster 420 7.5KW,380-480V,3AC |
|  6SE6420-2AD31-1CA1 | MicroMaster 420 11KW,380-480V,3AC, |
|  6SE6420-2UC11-2AA1 | MICROMaster 420 200-240V 1AC 3 AC |
|  6SE6420-2UC11-2AA1 | MicroMaster 420 0.12KW,200-240V,1 |
|  6SE6420-2UC12-5AA1 | MICROMaster 420 200-240V 1AC 3 AC |
|  6SE6420-2UC12-5AA1 | MicroMaster 420 0.25KW,200-240V,1 |
|  6SE6420-2UC13-7AA1 | MicroMaster 420 0.37KW,200-240V,1 |
|  6SE6420-2UC15-5AA1 | MicroMaster 420 0.55KW,200-240V,1 |
|  6SE6420-2UC17-5AA1 | MicroMaster 420 0.75KW,200-240V,1 |
|  6SE6420-2UC21-1BA1 | MicroMaster 420 1.1KW,200-240V,1 3 |
|  6SE6420-2UC21-5BA1 | MicroMaster 420 1.5KW,200-240V,1 3 |
|  6SE6420-2UC22-2BA1 | MicroMaster 420 2.2KW,200-240V,1 3 |
|  6SE6420-2UC23-0CA1 | MicroMaster 420 3KW,200-240V,1 3AC |
|  6SE6420-2UC24-0CA1 | MicroMaster 420 4KW,200-240V,1 3AC |
|  6SE6420-2UC25-5CA1 | MicroMaster 420 5.5KW,200-240V,1 3 |
|  6SE6420-2UD13-7AA1 | MicroMaster 420 0.37KW,380-480V,3A |
|  6SE6420-2UD15-5AA1 | MicroMaster 420 0.55KW,380-480V,3A |
|  6SE6420-2UD17-5AA1 | MicroMaster 420 0.75KW,380-480V,3A |
|  6SE6420-2UD21-1AA1 | MicroMaster 420 1.1KW,380-480V,3AC |
|  6SE6420-2UD21-5AA1 | MicroMaster 420 1.5KW,380-480V,3AC |
|  6SE6420-2UD22-2BA1 | MicroMaster 420 2.2KW,380-480V,3AC |
|  6SE6420-2UD23-0BA1 | MicroMaster 420 3KW,380-480V,3AC,U |
|  6SE6420-2UD24-0BA1 | MicroMaster 420 4KW,380-480V,3AC,U |
|  6SE6420-2UD25-5CA1 | MicroMaster 420 5.5KW,380-480V,3AC |
|  6SE6420-2UD27-5CA1 | MicroMaster 420 7.5KW,380-480V,3AC |
|  6SE6420-2UD31-1CA1 | MicroMaster 420 11KW,380-480V,3AC, |
|  6SE6430-2AD27-5CA0 | MicroMaster 430 7.5KW,380-480V,3A |
|  6SE6430-2AD31-1CA0 | MicroMaster 430 11KW,380-480V,3AC |
|  6SE6430-2AD31-5CA0 | MicroMaster 430 15KW,380-480V,3AC |
|  6SE6430-2AD31-8DA0 | MicroMaster 430 18.5KW,380-480V,3 |
|  6SE6430-2AD32-2DA0 | MicroMaster 430 22KW,380-480V,3AC |
|  6SE6430-2AD33-0DA0 | MicroMaster 430 30KW,380-480V,3AC |
|  6SE6430-2AD33-7EA0 | MicroMaster 430 37KW,380-480V,3AC |
|  6SE6430-2AD34-5EA0 | MicroMaster 430 45KW,380-480V,3AC |
|  6SE6430-2AD35-5FA0 | MicroMaster 430 55KW,380-480V,3AC |
|  6SE6430-2AD37-5FA0 | MicroMaster 430 75KW,380-480V,3AC |
|  6SE6430-2AD38-8FA0 | MicroMaster 430 90KW,380-480V,3AC |
|  6SE6430-2UD27-5CA0 | MicroMaster 430 7.5KW,380-480V,3AC |
|  6SE6430-2UD31-1CA0 | MicroMaster 430 11KW,380-480V,3AC, |
|  6SE6430-2UD31-5CA0 | MicroMaster 430 15KW,380-480V,3AC, |
|  6SE6430-2UD31-8DB0 | MicroMaster 430 18.50KW,380-480V,3 |
|  6SE6430-2UD32-2DB0 | MicroMaster 430 22.00KW,380-480V,3 |
|  6SE6430-2UD33-0DB0 | MicroMaster 430 30.00KW,380-480V,3 |
|  6SE6430-2UD33-7EB0 | MicroMaster 430 37.00KW,380-480V,3 |
|  6SE6430-2UD34-5EB0 | MicroMaster 430 45.00KW,380-480V,3 |
|  6SE6430-2UD35-5FB0 | MicroMaster 430 55.00KW,380-480V,3 |
|  6SE6430-2UD37-5FB0 | MicroMaster 430 75.00KW,380-480V,3 |
|  6SE6430-2UD38-8FB0 | MicroMaster 430 90.00KW,380-480V,3 |
|  6SE6430-2UD41-1FB0 | MicroMaster 430 110.00KW,380-480V, |
|  6SE6430-2UD41-3FB0 | MicroMaster 430 132.00KW,380-480V, |
|  6SE6430-2UD41-6GB0 | MicroMaster 430 160.00KW,380-480V, |
|  6SE6430-2UD42-0GB0 | MicroMaster 430 200.00KW,380-480V, |
|  6SE6430-2UD42-5GB0 | MicroMaster 430 250.00KW,380-480V, |
|  6SE6440-2AB11-2AA1 | Micro Master 440 0.12KW,200-240V,1A |
|  6SE6440-2AB12-5AA1 | Micro Master 440 0.25KW,200-240V,1A |
|  6SE6440-2AB13-7AA1 | Micro Master 440 0.37KW,200-240V,1A |
|  6SE6440-2AB15-5AA1 | Micro Master 440 0.55KW,200-240V,1A |
|  6SE6440-2AB17-5AA1 | Micro Master 440 0.75KW,200-240V,1A |
|  6SE6440-2AB21-1BA1 | Micro Master 440 1.1KW,200-240V,1AC |
|  6SE6440-2AB21-5BA1 | Micro Master 440 1.5KW,200-240V,1AC |
|  6SE6440-2AB22-2BA1 | Micro Master 440 2.2KW,200-240V,1AC |
|  6SE6440-2AB23-0CA1 | Micro Master 440 3KW,200-240V,1AC,w |
|  6SE6440-2AC23-0CA1 | Micro Master 440 3KW,200-240V,3AC,w |
|  6SE6440-2AC24-0CA1 | Micro Master 440 4KW,200-240V,3AC,w |
|  6SE6440-2AC25-5CA1 | Micro Master 440 5.5KW,200-240V,3AC |
|  6SE6440-2AD22-2BA1 | Micro Master 440 2.2KW,380-480V,3AC |
|  6SE6440-2AD23-0BA1 | Micro Master 440 3KW,380-480V,3AC,w |
|  6SE6440-2AD24-0BA1 | Micro Master 440 4KW,380-480V,3AC,w |
|  6SE6440-2AD25-5CA1 | Micro Master 440 5.5KW,380-480V,3AC |
|  6SE6440-2AD27-5CA1 | Micro Master 440 7.5KW,380-480V,3AC |
|  6SE6440-2AD31-1CA1 | Micro Master 440 11KW,380-480V,3AC, |
|  6SE6440-2AD31-5DA1 | Micro Master 440 15KW,380-480V,3AC, |
|  6SE6440-2AD31-8DA1 | Micro Master 440 18.5KW,380-480V,3A |
|  6SE6440-2AD32-2DA1 | Micro Master 440 22KW,380-480V,3AC, |
|  6SE6440-2AD33-0EA1 | Micro Master 440 30KW,380-480V,3AC, |
|  6SE6440-2AD33-7EA1 | Micro Master 440 37KW,380-480V,3AC, |
|  6SE6440-2AD34-5FA1 | Micro Master 440 45KW,380-480V,3AC, |
|  6SE6440-2AD35-5FA1 | Micro Master 440 55KW,380-480V,3AC, |
|  6SE6440-2AD37-5FA1 | Micro Master 440 75KW,380-480V,3AC, |
|  6SE6440-2UC11-2AA1 | MicroMaster 440 0.12KW,200-240V,1 |
|  6SE6440-2UC12-5AA1 | MicroMaster 440 0.25KW,200-240V,1 |
|  6SE6440-2UC13-7AA1 | MicroMaster 440 0.37KW,200-240V,1 |
|  6SE6440-2UC15-5AA1 | MicroMaster 440 0.55KW,200-240V,1 |
|  6SE6440-2UC17-5AA1 | MicroMaster 440 0.75KW,200-240V,1 |
|  6SE6440-2UC21-1BA1 | MicroMaster 440 1.1KW,200-240V,1 3 |
|  6SE6440-2UC21-5BA1 | MicroMaster 440 1.5KW,200-240V,1 3 |
|  6SE6440-2UC22-2BA1 | MicroMaster 440 2.2KW,200-240V,1 3 |
|  6SE6440-2UC23-0CA1 | MicroMaster 440 3KW,200-240V,1 3AC |
|  6SE6440-2UC24-0CA1 | MicroMaster 440 4KW,200-240V,1 3AC |
|  6SE6440-2UC25-5CA1 | MicroMaster 440 5.5KW,200-240V,1 3 |
|  6SE6440-2UC27-5DA1 | MicroMaster 440 7.5KW,200-240V,1 3 |
|  6SE6440-2UC31-1DA1 | MicroMaster 440 11KW,200-240V,1 3A |
|  6SE6440-2UC31-5DA1 | MicroMaster 440 15KW,200-240V,1 3A |
|  6SE6440-2UC31-8EA1 | MicroMaster 440 18.5KW,200-240V,1 |
|  6SE6440-2UC32-2EA1 | MicroMaster 440 22KW,200-240V,1 3A |
|  6SE6440-2UC33-0FA1 | MicroMaster 440 30KW,200-240V,1 3A |
|  6SE6440-2UC33-7FA1 | MicroMaster 440 37KW,200-240V,1 3A |
|  6SE6440-2UC34-5FA1 | MicroMaster 440 45KW,200-240V,1 3A |
|  6SE6440-2UD13-7AA1 | MicroMaster 440 0.37KW,380-480V,3A |
|  6SE6440-2UD15-5AA1 | MicroMaster 440 0.55KW,380-480V,3A |
|  6SE6440-2UD17-5AA1 | MicroMaster 440 0.75KW,380-480V,3A |
|  6SE6440-2UD21-1AA1 | MicroMaster 440 1.1KW,380-480V,3AC |
|  6SE6440-2UD21-5AA1 | MicroMaster 440 1.5KW,380-480V,3AC |
|  6SE6440-2UD22-2BA1 | MicroMaster 440 2.2KW,380-480V,3AC |
|  6SE6440-2UD23-0BA1 | MicroMaster 440 3KW,380-480V,3AC,U |
|  6SE6440-2UD24-0BA1 | MicroMaster 440 4KW,380-480V,3AC,U |
|  6SE6440-2UD25-5CA1 | MicroMaster 440 5.5KW,380-480V,3AC |
|  6SE6440-2UD27-5CA1 | MicroMaster 440 7.5KW,380-480V,3AC |
|  6SE6440-2UD31-1CA1 | MicroMaster 440 11KW,380-480V,3AC, |
|  6SE6440-2UD31-5DB1 | MicroMaster 440 15.00KW,380-480V, |
|  6SE6440-2UD31-8DB1 | MicroMaster 440 18.00KW,380-480V, |
|  6SE6440-2UD32-2DB1 | MicroMaster 440 22.00KW,380-480V, |
|  6SE6440-2UD33-0EB1 | MicroMaster 440 30.00KW,380-480V, |
|  6SE6440-2UD33-7EB1 | MicroMaster 440 37.00KW,380-480V, |
|  6SE6440-2UD34-5FB1 | MicroMaster 440 45.00KW,380-480V, |
|  6SE6440-2UD35-5FB1 | MicroMaster 440 55.00KW,380-480V, |
|  6SE6440-2UD37-5FB1 | MicroMaster 440 75.00KW,380-480V, |
|  6SE6440-2UD38-8FB1 | MicroMaster 440 90.00KW,380-480V, |
|  6SE6440-2UD41-1FB1 | MicroMaster 440 110.00KW,380-480V |
|  6SE6440-2UD41-3GB1 | MicroMaster 440 132.00KW,380-480V |
|  6SE6440-2UD41-6GB1 | MicroMaster 440 160.00KW,380-480V |
|  6SE6440-2UD42-0GB1 | Micro Master 440 200.00KW,380-480V |
|  6SE6440-2UE17-5CA1 | Micro Master 440 0.75KW,500-600V,3A |
|  6SE6440-2UE21-5CA1 | Micro Master 440 1.5KW,500-600V,3AC |
|  6SE6440-2UE22-2CA1 | Micro Master 440 2.2KW,500-600V,3AC |
|  6SE6440-2UE24-0CA1 | Micro Master 440 4KW,500-600V,3AC,U |
|  6SE6440-2UE25-5CA1 | Micro Master 440 5.5KW,500-600V,3AC |
|  6SE6440-2UE27-5CA1 | Micro Master 440 7.5KW,500-600V,3AC |
|  6SE6440-2UE31-1CA1 | Micro Master 440 11KW,500-600V,3AC, |
|  6SE6440-2UE31-5DA1 | Micro Master 440 15KW,500-600V,3AC, |
|  6SE6440-2UE31-8DA1 | Micro Master 440 18.5KW,500-600V,3A |
|  6SE6440-2UE32-2DA1 | Micro Master 440 22KW,500-600V,3AC, |
|  6SE6440-2UE33-0EA1 | Micro Master 440 30KW,500-600V,3AC, |
|  6SE6440-2UE33-7EA1 | Micro Master 440 37KW,500-600V,3AC, |
|  6SE6440-2UE34-5FA1 | Micro Master 440 45KW,500-600V,3AC, |
|  6SE6440-2UE35-5FA1 | Micro Master 440 55KW,500-600V,3AC, |
|  6SE6440-2UE37-5FA1 | Micro Master 440 75KW,500-600V,3AC, |
|  6SE7016-1EA61 | Simovert Masterdrive Vector Drive |
|  6SE7016-1ES87-1FF1 | Masterdrive 3 phase reactor |
|  6SE7016-1TA61 | Simovert Masterdrive Vector Drive |
|  6SE7018-0EA61 | Simovert Masterdrive Vector Drive |
|  6SE7018-0ES87-2DA1 | Simovert Masterdrive Braking Resistor |
|  6SE7018-0ES87-2DC0 | Simovert Masterdrive Braking Resistor |
|  6SE7018-0TA61 | Simovert Masterdrive Vector Drive |
|  6SE7021-0EA61 | Simovert Masterdrive Vector Drive |
|  6SE7021-0ES87-1FF1 | Masterdrive 3 phase reactor |
|  6SE7021-0TA61 | Simovert Masterdrive Vector Drive |
|  6SE7021-3EB61 | Simovert Masterdrive Vector Drive |
|  6SE7021-3TB61 | Simovert Masterdrive Vector Drive |
|  6SE7021-6ES87-2DA1 | Simovert Masterdrive Braking Resistor |
|  6SE7021-6ES87-2DC0 | Simovert Masterdrive Braking Resistor |
|  6SE7021-8EB61 | Simovert Masterdrive Vector Drive |
|  6SE7021-8ES87-1FF1 | Masterdrive 3 phase reactor |
|  6SE7021-8TB61 | Simovert Masterdrive Vector Drive |
|  6SE7022-6EC61 | Simovert Masterdrive Vector Drive |
|  6SE7022-6ES87-1FF0 | Masterdrive 3 phase reactor |
|  6SE7022-6TC61 | Simovert Masterdrive Vector Drive |
|  6SE7023-2ES87-2DA1 | Simovert Masterdrive Braking Resistor |
|  6SE7023-2ES87-2DC0 | Simovert Masterdrive Braking Resistor |
|  6SE7023-4EC61 | Simovert Masterdrive Vector Drive |
|  6SE7023-4ES87-1FE0 | Masterdrive 3 phase reactor |
|  6SE7023-4ES87-1FF0 | Masterdrive 3 phase reactor |
|  6SE7023-4TC61 | Simovert Masterdrive Vector Drive |
|  6SE7023-8ED61 | Simovert Masterdrive Vector Drive |
|  6SE7023-8TD61 | Simovert Masterdrive Vector Drive |
|  6SE7024-7ED61 | Simovert Masterdrive Vector Drive |
|  6SE7024-7ES87-1FF0 | Masterdrive 3 phase reactor |
|  6SE7024-7TD61 | Simovert Masterdrive Vector Drive |
|  6SE7025-3HS87-2DA1 | Simovert Masterdrive Braking Resistor |
|  6SE7026-0ED61 | Simovert Masterdrive Vector Drive |
|  6SE7026-0HF60 | Simovert Masterdrive Vector Drive |
|  6SE7026-0TD61 | Simovert Masterdrive Vector Drive |
|  6SE7026-0WF60 | Simovert Masterdrive Vector Drive |
|  6SE7027-2ED61 | Simovert Masterdrive Vector Drive |
|  6SE7027-2ES87-1FE0 | Masterdrive 3 phase reactor |
|  6SE7027-2ES87-1FF0 | Masterdrive 3 phase reactor |
|  6SE7027-2TD61 | Simovert Masterdrive Vector Drive |
|  6SE7028-0ES87-2DA1 | Simovert Masterdrive Braking Resistor |
|  6SE7028-2HF60 | Simovert Masterdrive Vector Drive |
|  6SE7028-2WF60 | Simovert Masterdrive Vector Drive |
|  6SE7031-0EE60 | Simovert Masterdrive Vector Drive |
|  6SE7031-0ES87-1FE0 | Masterdrive 3 phase reactor |
|  6SE7031-0ES87-1FF0 | Masterdrive 3 phase reactor |
|  6SE7031-0HG60 | Simovert Masterdrive Vector Drive |
|  6SE7031-0TE60 | Simovert Masterdrive Vector Drive |
|  6SE7031-0WG60 | Simovert Masterdrive Vector Drive |
|  6SE7031-2EF60 | Simovert Masterdrive Vector Drive |
|  6SE7031-2HG60 | Simovert Masterdrive Vector Drive |
|  6SE7031-2TF60 | Simovert Masterdrive Vector Drive |
|  6SE7031-2WG60 | Simovert Masterdrive Vector Drive |
|  6SE7031-5EF60 | Simovert Masterdrive Vector Drive |
|  6SE7031-5HG60 | Simovert Masterdrive Vector Drive |
|  6SE7031-5TF60 | Simovert Masterdrive Vector Drive |
|  6SE7031-5WG60 | Simovert Masterdrive Vector Drive |
|  6SE7031-6EB87-2DA1 | Simovert Masterdrive Braking Resistor |
|  6SE7031-7HG60 | Simovert Masterdrive Vector Drive |
|  6SE7031-7WG60 | Simovert Masterdrive Vector Drive |
|  6SE7031-8EF60 | Simovert Masterdrive Vector Drive |
|  6SE7031-8TF60 | Simovert Masterdrive Vector Drive |
|  6SE7032-1EG60 | Simovert Masterdrive Vector Drive |
|  6SE7032-1HB87-2DA1 | Simovert Masterdrive Braking Resistor |
|  6SE7032-1HG60 | Simovert Masterdrive Vector Drive |
|  6SE7032-1TG60 | Simovert Masterdrive Vector Drive |
|  6SE7032-1WG60 | Simovert Masterdrive Vector Drive |
|  6SE7032-6EG60 | Simovert Masterdrive Vector Drive |
|  6SE7032-6TG60 | Simovert Masterdrive Vector Drive |
|  6SE7032-7EB87-2DA1 | Simovert Masterdrive Braking Resistor |
|  6SE7033-2EG60 | Simovert Masterdrive Vector Drive |
|  6SE7033-2TG60 | Simovert Masterdrive Vector Drive |
|  6SE7033-7EG60 | Simovert Masterdrive Vector Drive |
|  6SE7033-7TG60 | Simovert Masterdrive Vector Drive |