Siemens Sinumerik
&

Simodrive Spares and Repairs
SINUMERIK
CNC hardware including NCUs (6FC) and CNC boards of all types, including CPUs (6FX, 6FM). We can supply and repair and fully test a very significant number of unique references that span from all versions of the old System 3  all the way through to Sinumerik 840C/D including all versions of Sinumerik 810 and 820, including 880 and 850. However, for repairs always double check with us as some references cannot be repaired by us.
SIMODRIVE
6SN1123 Servo drives, 6SN1145/46 power supply units, 6SN1118 and 6SN1111 drive boards and interfaces.
6RA, 6RB and 6SC drives and many of their C7, C8 and C9 internal boards.
Furthermore, we also have a significant stock of 1FT/1FK motors, which we can also repair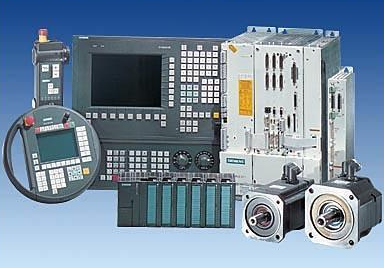 We supply from stock a vast range of new and refurbished Siemens Sinumerik and Simodrive hardware, both current and obsolete.
This includes CPUs, NCUs, operator panels, CNC boards and drives, power supplies and drive boards.
In addition, we are able to repair and fully test the same equipment, if you're looking for a more economical solution.
With Pro Servo you can always expect technical competence, quality workmanship, friendly service and competitive prices.
YOUR PART IS IN STOCK
Many companies rely on us to keep alive systems that the OEM has rendered obsolete. Our stock is large, varied and mostly tested and ready to ship, including legacy and long obsolete products.
EXCHANGE OPTION
If your faulty unit is repairable, we can always get you back up and running with a quicker service exchange instead, in other words the exchange of your faulty unit with a working, refurbished and fully tested one.
CERTAINTY OF REPAIR
Unlike other companies, we have the capabilities to test the communication side of all Siemens Sinumerik and Simodrive repairs we take on, as well as the power side. So you can have the confidence that your equipment will work, when it is returned to you.
COMPETITIVE PRICING
As well as being technically excellent, our Siemens Sinumerik and Simodrive spares and repairs services are very well priced as we consistently beat the OEM on price, whilst delivering the same level of quality.
---
OUR SIEMENS SINUMERIK AND SIMODRIVE REPAIR & REFURBISHMENT SERVICE:
| Repair Services and Capabilities: | Refurbishment Services & Capabilities: |
| --- | --- |
| Full Functional Closed Loop Testing | Ultrasound Cleaning |
| Board Level Repairs | Firmware Upgrades |
| Large in-house availability of replacement ICCs, boards, screens, fans, encoders, etc. | Large in-house stock of consumable components such as bearings, brushes, capacitors, etc. |
| Motor Rewind | Replacement of End of life components |
| Motor Re-Magnetisation | |
| Software Backup | |
| Encoder Realignment | |